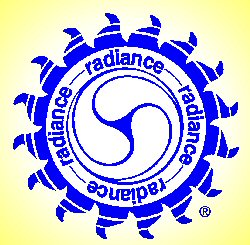 The Radiance Technique International Association, Inc.
TRTIA -- Celebrating our 42nd Year !!!
Frequently Asked Questions (FAQ)
Also visit the TRTIA App for more FAQ's and information
How do I help TRTIA's programs and services?
You can help right now with your donation! With your contribution of $50 or more, you get special donor benefits like discounts on TRTIA books and merchandise as well as all copies of the TRTIA Journal and "TRTIA Newsletter." We accept MasterCard, Visa and Discover: to donate via fax using a credit card, please visit our donation page (printable page in PDF format). You may donate online through Network for Good's secure donation site; however, please note that donations made through the Web site can take up to four weeks to reach us.
What is The Radiance Technique®, Authentic Reiki®?
For basic information, look at our page on what TRT® is and is not. For more information, there are a number of books available about the science. And, if you want to learn The Radiance Technique®, look at the next question!
How do I find an Authorized Instructor of The Radiance Technique® in my area?
TRTIA is a nonprofit organization and does not sponsor or recommend particular instructors: Radiance Seminars, Inc. (RSI) trains and authorizes instructors and each Authorized Instructor offers his/her own seminars for The First and The Second Degrees of the science. There is a site on the Internet (www.AuthenticReiki.org), not maintained by TRTIA, on which some Authorized Instructors for The First and The Second Degrees are listed. RSI coordinates and offers all seminars for The Advanced Degrees: The Radiant Third Degree through The Seventh Degree, including The Official Teacher Training Program. You may also write RSI directly for information about The Advanced Degrees at RSISeminars[at]gmail.com.
Can I get a copy of the TRTIA Journal or a Newsletter?
You can receive a complimentary copy of a "TRTIA e-Newsletter" upon request. Journals and Newsletters, electronic or paper, are sent to all donors. You can also send your email address to get regular TRTIA emails -- just send your name, email address and name(s) of your Authorized Instructor(s) to TRTIA(at)trtia.org
---
Return to TRTIA Home Page
---
Copyright © 20005-2022 The Radiance Technique International Association, P.O. Box 40570, St. Petersburg FL 33743-0570. All rights reserved.
For comments or problems relating to this site, please address the Webmaster at web@trtia.org
This page is http://www.trtia.org/faq.htm.
Last modified January 1, 2022 .