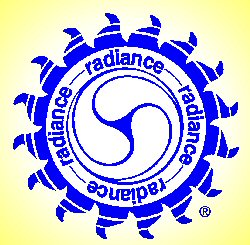 The Radiance Technique International Association, Inc.
TRTIA -- Celebrating our 40th Year of Radiant Service !!!
Donor Opportunities & Benefits
Your donation makes our programs and services possible! We need your support, in whatever amount you can give.
TRTIA is a 501(c)(3) nonprofit educational charity. All donations are tax-exempt to the extent provided by law. If you want to mail your contribution, please send checks or money orders -- in U.S. dollars -- to

TRTIA
P.O. Box 40570
St. Petersburg FL 33743
You may also use Visa, MasterCard or Discover with a donation by fax (you can fill out the printable form and fax to 727-347-2106) or online via Paypal or through Network for Good's secure donation site.

In US $:
In Euros (German interface - auf Deutsch):
In Swiss Franc (CHF auf Deutsch):
Thank you!
---
Set up automatic recurring donations of $100, $85, $50, $22 or $15 per month with Paypal.
This is an easy way to donate automatically every month! Paypal calls it a "subscription;" if at some point you want to stop the payments, please use the Paypal "Unsubscribe" button below.
---
You can also benefit TRTIA with your purchases from Amazon.com:
Just use the link below and a percentage of whatever you buy -- for yourself and without having anything to do with TRTIA -- will go to TRTIA!
We are an Amazon.com Affiliate: shop here to benefit TRTIA!
---
You can also use the Network for Good donation system:

Please note that if you donate online via Network for Good, it takes 30-60 days for the money to reach TRTIA, and the processing company subtracts a handling fee from your donation amount.
Thank you for your generous support!
---
To unsubscribe from your Paypal recurring donation, use the Paypal "Unsubscribe" button:
---
THE RADIANCE TECHNIQUE INTERNATIONAL ASSOCIATION, INC. (TRTIA) IS A 501(c)(3) NONPROFIT ORGANIZATION, REGISTERED #CH9694 IN THE STATE OF FLORIDA. A COPY OF THE OFFICIAL REGISTRATION AND FINANCIAL INFORMATION MAY BE OBTAINED FROM THE DIVISION OF CONSUMER SERVICES BY CALLING TOLL-FREE (800-435-7352) WITHIN THE STATE. REGISTRATION DOES NOT IMPLY ENDORSEMENT, APPROVAL, OR RECOMMENDATION BY THE STATE. www.FloridaConsumerHelp.com.
---

Copyright © 1998-2019 The Radiance Technique International Association, P.O. Box 40570, St. Petersburg FL 33743-0570. All rights reserved.
For comments or problems relating to this site, please address the Webmaster at trtia@trtia.org
This page is http://www.trtia.org/donor.htm.
Last modified June 18, 2019 .